In today's time, web services are moving to cloud architecture. There is no doubt that cloud architectures are highly reliable, but there are some challenges that you need to overcome.
Cloud testing services are beneficial as they save tons of money as someone else is hosting the hardware and delivering the software.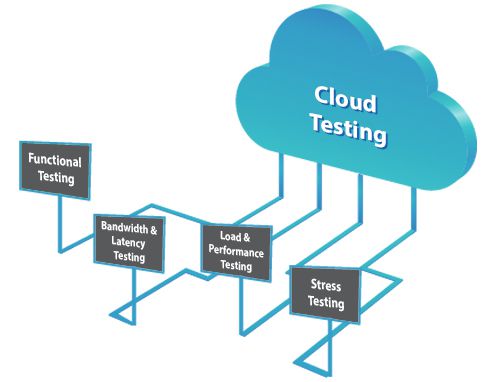 So, if cloud testing is so in demand that why everybody is not on board? The answer is that cloud-based testing comes with some challenges. Below we are listing the challenges and providing solutions to overcome these challenges
Security Capabilities
Every business is concerned about data protection on the cloud. When an organization uses a cloud-hosted app for handling sensitive data, it is crucial to handle it with care. It is seen that in several cases, encryption techniques are insufficient for cloud testing efforts. Another challenge that is widely seen is that vendors are not familiar with industry standards. A simple solution to the problem is choosing a cloud testing service provider who is well-versed with industry standards and who can securely test the applications.
Service Availability, Efficiency, and Assurance
The level of service that cloud providers are able to support is sometimes not sufficient. When a firm is transferring a major part of its operations to the cloud, the firm should be able to access the data without any delays. This challenge leads to assurance and efficiency concerns. Cloud testing service provider must ensure timely delivery and must have the infrastructure in place to provide scalable services.
These challenges can be easily overcome when one chooses a reliable testing service provider with strong SLA. Vendors and organizations can work effectively and efficiently when these challenges are taken care of and overcoming these challenges guarantees minimizing testing efforts and helps in providing scalable solutions.
[Related Read: Top Cloud Testing Tools To Fit Your Requirement ]