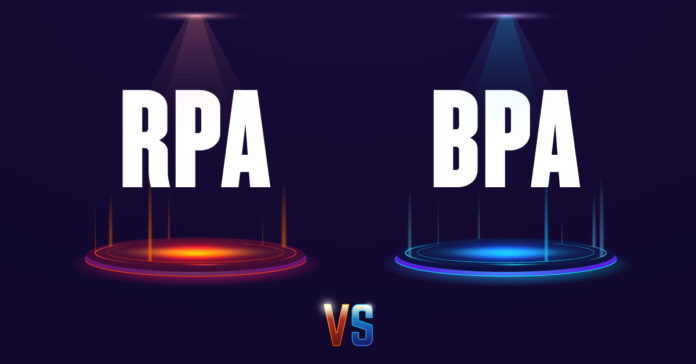 Industries are looking forward to various emerging process transformation and automation technologies. RPA and BPA are essential tech tools used to increase the productivity and efficiency of businesses. Both RPA and BPA help in streamlining the business processes and increasing the revenue.
RPA helps in increasing the efficiency and productivity by automating the human task, with the help of a robot or a machine, to get the desired output, without human involvement. It has gained immense reputation over the years and is in high demand due to its promising advantages in all the industry domains. BPA is an extension of BPM, i.e., Business Process Management, which is used to examine, analyze, and streamline business systems. It helps in overall decision making, improving efficiency and productivity, with cost-reduction and enhanced value of the end product.

Let us have a look at both of them in detail.