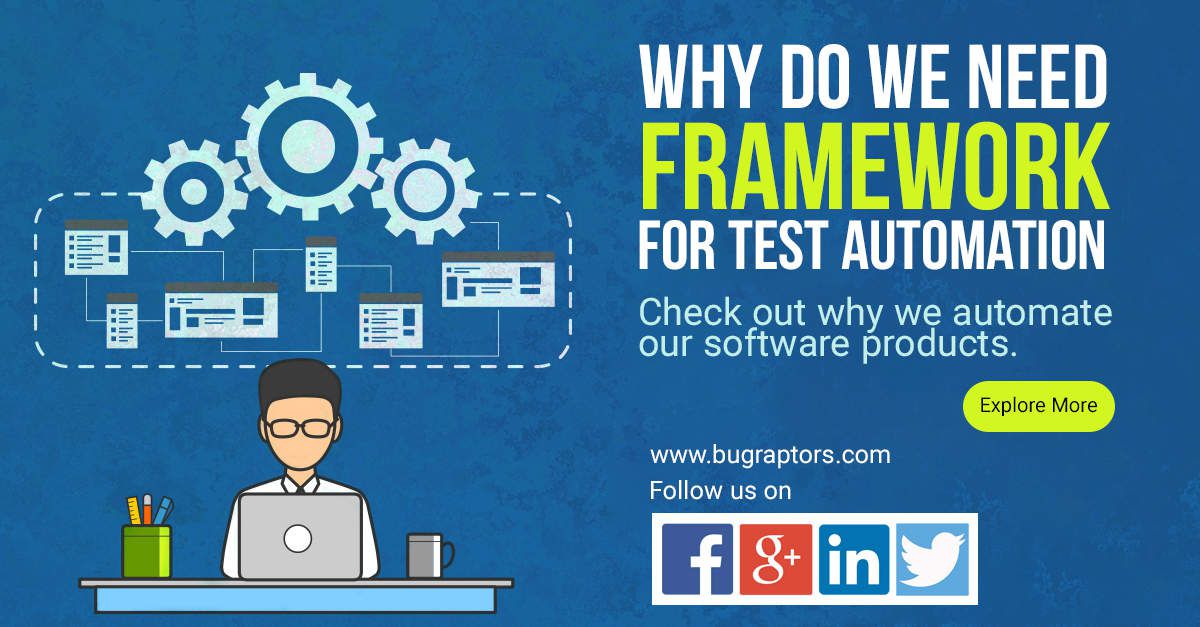 The simplistic answer for this is to get maximum efficiency and to utilize the resources in a complete way. Let us first discuss why we automate our software product.
Automation Testing is necessary to save the rework in regression testing and for saving the time to fill multiple page lengthy forms.
By automating our products we can be assure of its already fixed functionality and also merge modules to skip the execution time of a process.
While planning for automation of a software product, its framework design is as necessary as while building a shopping mall its blue print is necessary.
Framework design needs to collect and specify all the requirements that are mandatory for automating a software product. The requirements should be analyzed and freeze on the basis of their feasibility.
There may be possibility that some of the requirement cannot be automated and no framework can be created for these requirements.
To read more, visit full post — https://www.bugraptors.com/framework-for-test-automation/