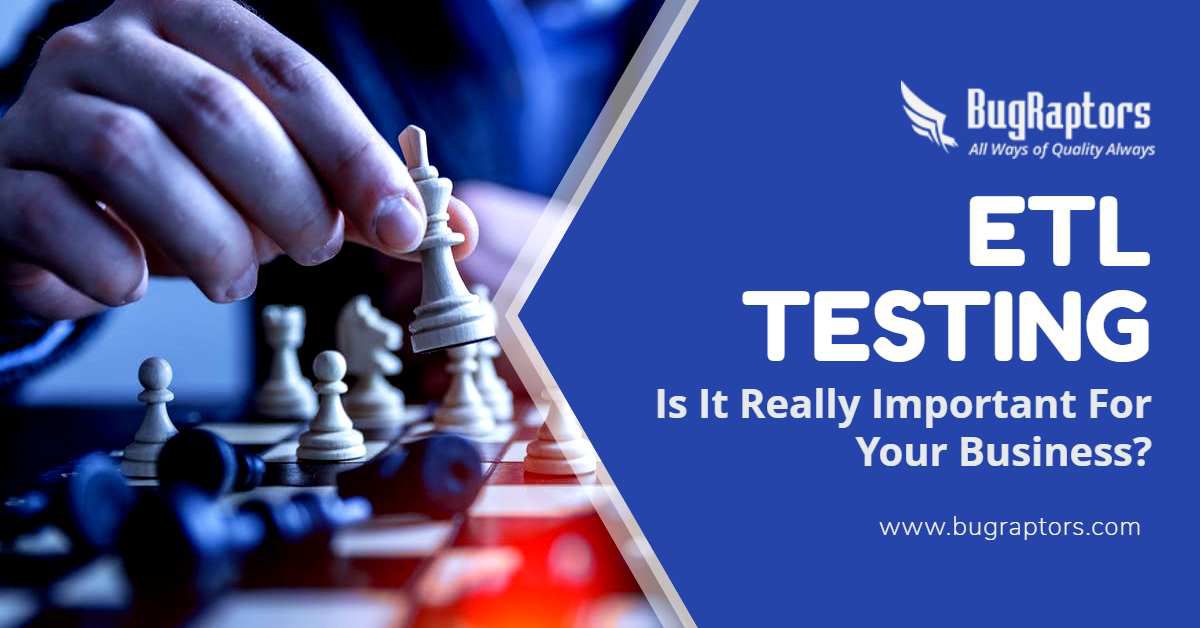 ETL Testing – Definition

ETL testing is done to make sure that the data which is loaded from source to the destination after the business transformation is accurate. In this type of testing, information is verified at various stages between the source and target destination.
Importance of ETL Testing For Businesses
ETL testing assists in the procedure of verification, qualifying data and validation by avoiding information loss and duplicate records.
ETL testing confluences information from various resources and morphs the data into a format that can be effective. Additionally, this permits the operator to access the data with ease from one interface itself, further reducing the dependability on your IT Team.
Besides validating the information, ETL Testing assists to create, monitor, and affirm the migrated/integrated information, data profiling, the data sources, data quality and meets the standards of data transformation rules and Performance Acceptance Criteria.
Things To Look When You Are Hiring ETL Tester

To test and execute all the backend driven data
Create, design and implement test cases, test plans, and test harness
Approve requirements and design specifications
Identify the issues and provide solutions for potential problems
To test data being transferred and flat files.
Continue reading more points about ETL testing importance for business.
Original Source: BugRaptors Corporate Blog